The Humber 12
The 1930s – Humber 12 
Humber was a British manufacturer of bicycles, motorcycles and motor vehicles. It was started by Thomas Humber and incorporated and listed on the stock exchange in 1887.
The company laid claim to being the first series production car manufacturers in England, when in 1896 they built a prototype and nine production motorcars in their new Coventry premises. In November the same year, a Humber car was exhibited at the Stanley Cycle Show in London.
The motor division soon overtook the cycle side of the business and by 1910, Humber was the second largest manufacturer of cars in the United Kingdom. The now smaller bicycle business was sold to Raleigh in 1932. Also in 1932 the Rootes brothers joined the Humber board and began to make Humber the holding company for their various other concerns, which in time became the Rootes Group.
General Montgomery (Commander of the British and Allied forces in Northern Africa during WWII) had two specially built Humber Super Snipe four-door open tourers, made with mine-proof floors and long-range fuel tanks for use in the Africa campaign against General Rommel. Montgomery's Humbers were known as 'Old Faithful' and the 'Victory Car'. Both cars still exist and are a testament to the high engineering and manufacturing standards of Humber. Montgomery and Churchill were driven in the 'Victory Car' through the streets of London during the VE parades at the end of WWII, hence the nickname.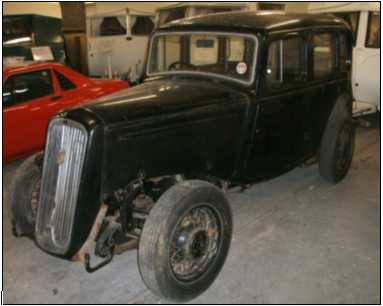 By 1960, annual production was around 200,000 vehicles. However, the high cost of developing a new model to tap into the mass market (the Hillman Imp) proved too much for the independent group and the business was sold to the Chrysler Corporation in 1967.
So, whilst the name Humber is not recognized by many today, this belies its past proud history and the important role it played in the development of the British motor industry.